Blessed Truth Quartet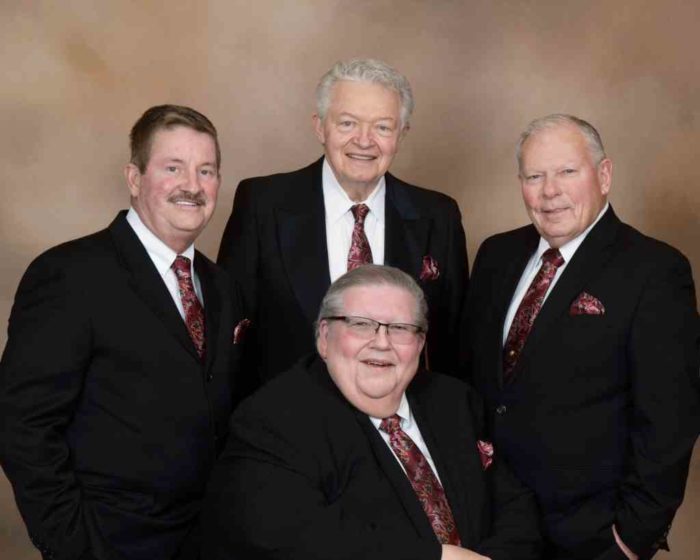 See Blessed Truth Quartet In Concert
The experience that even the well-traveled Gospel Music fan will not soon forget.
Though the impeccable performance of the Lord's music is their primary concern, Blessed Truth Quartet has a lot of room for humor and fun.
Blessed Truth Quartet first caught the attention of the gospel music industry when they were named the #1 group of the Indiana Gospel Music Association 2000, 2001, 2002 & 2003.
They have never looked back. Currently, they have (4) music CD's and are in process of preparing for a new release in 2019.
Blessed Truth's Quartet package together with a high-energy presentation, combined with the rich four-part harmonies and a rich sound that have always been Blessed Truth's trademark since their inception in 1993.
Blessed Truth Quartet makes every effort to promote the saving grace our Lord Jesus Christ. No matter the venue, no matter the time.
Blessed Truth will leave a smile on your face and a song in your heart, and you wanting more.

Jim Thompson
Lead Singer and Manager
Jim has been with Blessed Truth since its beginning in 1996.
Prior to singing with Blessed Truth Jim was a soloist. In 1994 Jim was voted IGMA male vocalist of the year.
Jim has also been awarded songwriter of the year for his song Shine Though Me.
Jim has served as past president of the Indiana Gospel Music Association.
He currently serves on the board of directors for the Indiana Gospel Music Festival.

Richard Luke
Married to my lovely wife Nancy for 57 years, I currently reside in Greenfield Indiana.
My ministry in music began many years ago while as a member of our church choir.
In 2008 I was asked to audition for the Brothers Quartet, and became their bass singer.
After spending a year with the Brothers Quartet, I auditioned with Blessed Truth.
I have been singing with the quartet ever since.
I just Love singing for Jesus.

Ken Gates
Originally from Evansville, Indiana, now resides in Indianapolis.
1970 graduate of Olivet Nazarene College, Kankakee, Illinois.
Will celebrate 50 years in ministry in 2020.
Awarded Doctor of Divinity by Union Biblical Seminary, Yangon, Myanmar.
Wife: Gail, daughter Jennifer, grandson: Linus.

Mark Norman Sill… known as "Norm"
Norm recalls first singing harmony with his minister's daughter on radio station WTRC in Elkhart, In.
When he attended Howe Military School and became the Bugler Boy of Company B.
At the University of Michigan he picked up the classical guitar.
He has sung with the Elkhart Symphony Chorus and performed in many musicals with the Elkhart Civic Theatre. He sang tenor with The Trinity Men for 12 years in Elkhart, IN.
Then he retired to Indianapolis and joined the Indiana Gospel Music Association and the Blessed Truth Quartet for over a decade.